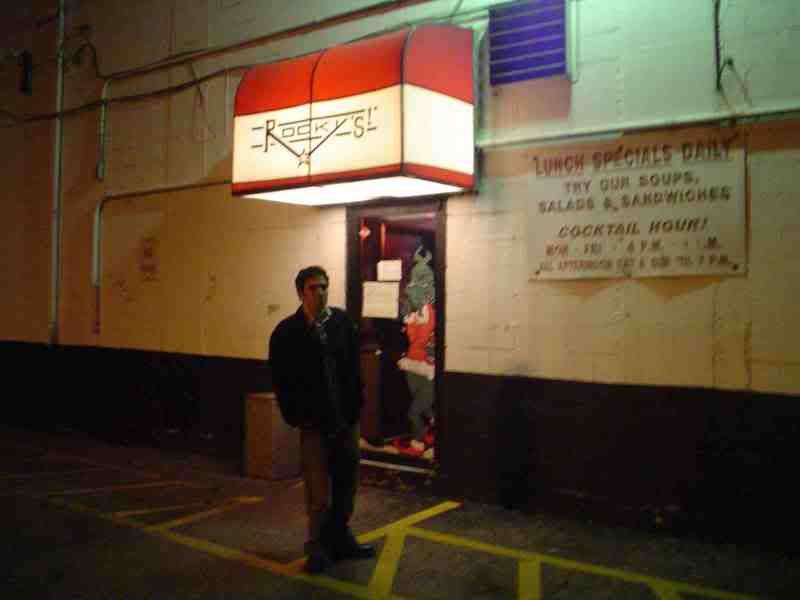 Christmas will be over by the time I post this. I hope yours was good, if Christmas is something you do. Festivus will not be over until you've pinned the head of the household, so good luck.
Here I am tonight outside the doors of venerable Toledo dive/landmark Rocky's Bar, doors that within a few hours will be closed for good. So really, this evening is the true end of Old Westgate, a place and time that I know a lot of you remember with fondness, irritation, or both. Rocky's was noisy, smoky, and tiny, but it was very friendly and very very convenient. Nothing beat being able to walk there after work. Or during the occasional lunch hour. Or on at least one memorable occasion, during a ten-minute coffee break. It was also great to be able to walk
home
, as you could if you lived at Kenwood Gardens. Toledo will be a little less smoke-filled after today, but a lot more boring.